Is Your Business Using Local SEO Correctly?
Why is local SEO so important for your small business?Because local consumers are searching online for new products and services daily.In order for your business to show up in search results, you need to utilize local SEO tools and strategies.
With how important local search has become it's surprising how many small businesses have no local SEO optimized on their website. 97% of consumers use the internet when researching local products/services and 32% of consumers are more likely to contact a local business if they have a website. If you are not working a local search strategy into your marketing, you are most likely losing potential revenue to your competitors.
Read this list of the most common Local SEO mistakes made by small business owners and start getting listed online the right way today.
Top 4 Local SEO Mistakes
1. Unavailable Or Inaccurate Business Listing Info
Your Business Name, Address, and Phone Number (NAP)  is one of the core metrics Google uses to rank local businesses in its search results. Not only is it important to have all your business information publicly displayed on your website, but it is also important that this information is correct and consistent.
Your business information gets scanned among multiple different listings including:
Local Directories
Facebook Reviews
You want to make sure your business is coming up with correct info online since 86% of people look up the location of a business on Google Maps and 76% of local searches end up in a phone call. If people cannot get the information to call or drive to you- you'll lose every time.
2. Unclaimed Google Business Page
One of the most important things you can do when trying to rank well in local SEO is claiming your Google My Business page. You can set up your My Business page directly with Google. Once you set up your page, be sure to include a good description of your business, a local phone number, and business address. You should also upload relevant, high-quality photos.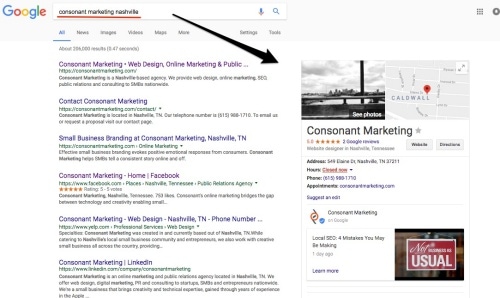 3. Lack of Online Reviews
The more reviews the better for Local SEO. Good ways to get started on this is to reach out to existing client base and friends. Also, reach out to past clients and anyone who has experience with your business and ask them to leave a genuine review.  Reviews now count for almost 10 percent of local ranking factors, so getting good reviews is extremely beneficial for your SEO ranking.
4. Outdated Website and Online Presence
It is important to realize that there are negative factors that can take your ranking on a downward spiral. Local SEO is always changing and so are the rules of what will give you positive results and negative. All negative factors can be avoided as long as you stay consistent and keep everything up to date with proper information and technologies. Website plugins and themes go out of date and when they do, they often break certain functions on your website. There can be a number of ways and broken links and unsecured data can jeopardize your search ranking. Keep your site up to date and avoid security hacks and a lower page rank.
Take Away
You can't deny the importance of ranking online in your communities local search.These searches lead to increased traffic and revenue as well as in-store visits. Make sure your website and content are optimized for local SEO and get your business listed on local review sites with up to date business. Once you start to implement these steps you will be on your way to reaching a whole new audience and consumer base.
Jean Templeton is a public relations director and copywriter who works with small business owners and aspiring entrepreneurs to help grow their personal brands and businesses.
Jean is the co-founder of Consonant Marketing and believes in creating content that is organically produced and custom made. She is professionally trained in Search Engine Optimization (SEO) and specializes in Creative Writing and Public Relations.